Unleashing the Power of Social Business to Bring Solutions to the Environmental Crisis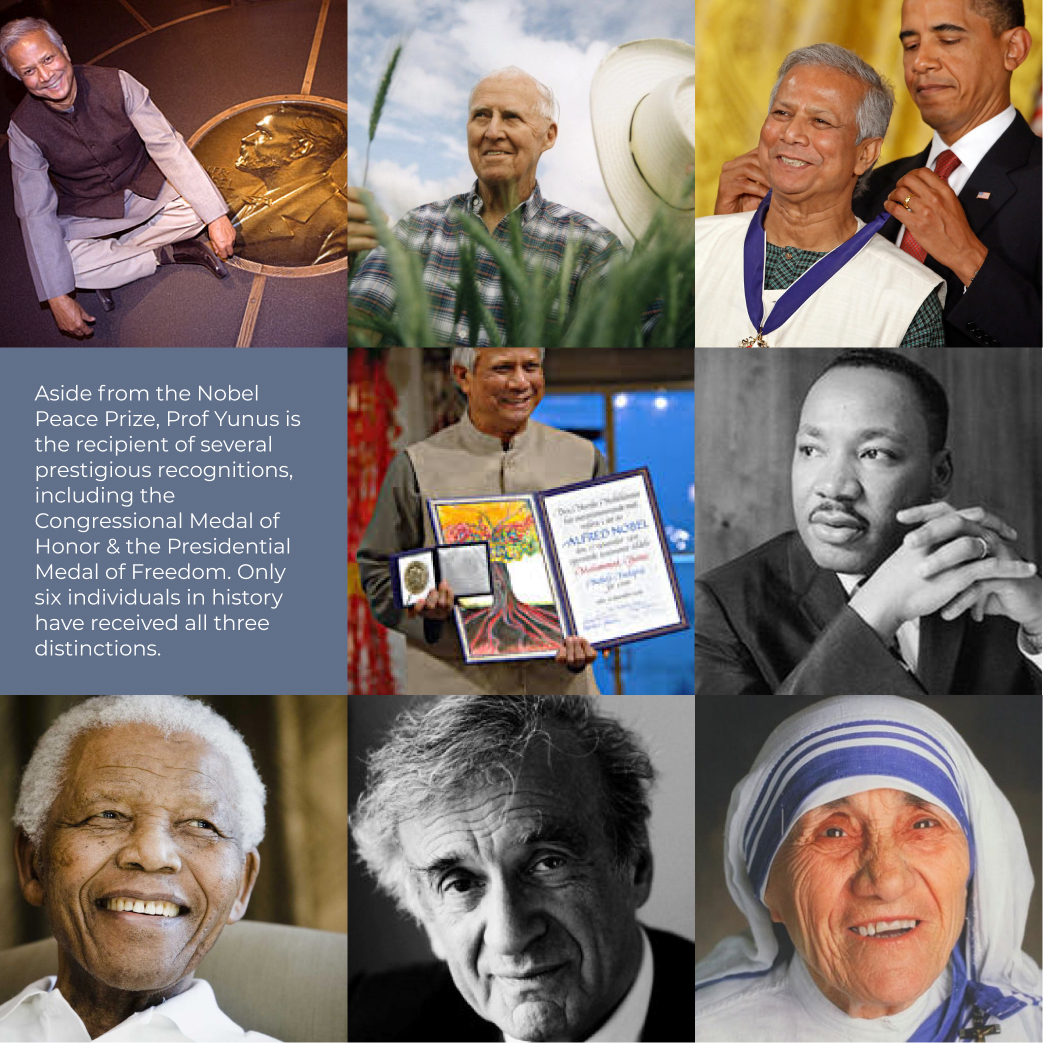 Recipient of the 2006 Nobel Peace Prize, Professor Muhammad Yunus is internationally recognized as the founder of microcredit and as the father of social business. For more than 40 years, he has successfully worked to meld capitalism & social responsibility. In 1976, he created the first institution to provide micro-loans to empower the poor to become entrepreneurs. Grameen Bank has since lent more than USD 26.5 billion to those suffering extreme poverty across Bangladesh while maintaining a consistent repayment rate above 98% and has been replicated worldwide.

Complimenting his work with microcredit, Prof. Yunus pioneered the global social business movement. Today, he continues to advocate for businesses that are created to solve social & environmental problems. His early career as a professor of economics - followed by years of work with dignitaries and icons influencing global culture and economy - allow him unprecedented insight into the forces and industries that can affect powerful change through social business.

Aside from the Nobel Peace Prize, Prof. Yunus is the recipient of the Congressional Gold Medal & the Presidential Medal of Freedom. Only seven individuals in history have received all three distinctions. In addition he received more than 60 honorary degrees from more than 25 countries and more than 140 awards from more than 35 countries. For his constant innovation and enterprise, Fortune Magazine named Prof. Yunus in March 2012 as "one of the greatest entrepreneurs of our time".

We are a proud spin-off of The Grameen Creative Lab
Grameen Creative Lab (GCL) was set-up in 2009 by Nobel Peace Prize Laureate Prof. Muhammad Yunus and his Creative Advisor Hans Reitz to serve society's most pressing needs by promoting social business globally. GCL has taken an important role in the formation of the Social Business Movement by organizing the Global Social Business Summit and countless social business initiatives have emerged from it. GCL is the front-runner of the Social Business Movement and uses its expertise, network and resources to bring social business to new areas. Several spin-offs have been created that remain part of the GCL family. In 2018, the Yunus Sports Hub and in 2019, the Yunus Environment Hub were launched, both experts in social business to bring solutions to the sports world and in the environment crisis. Together we make the impossible possible.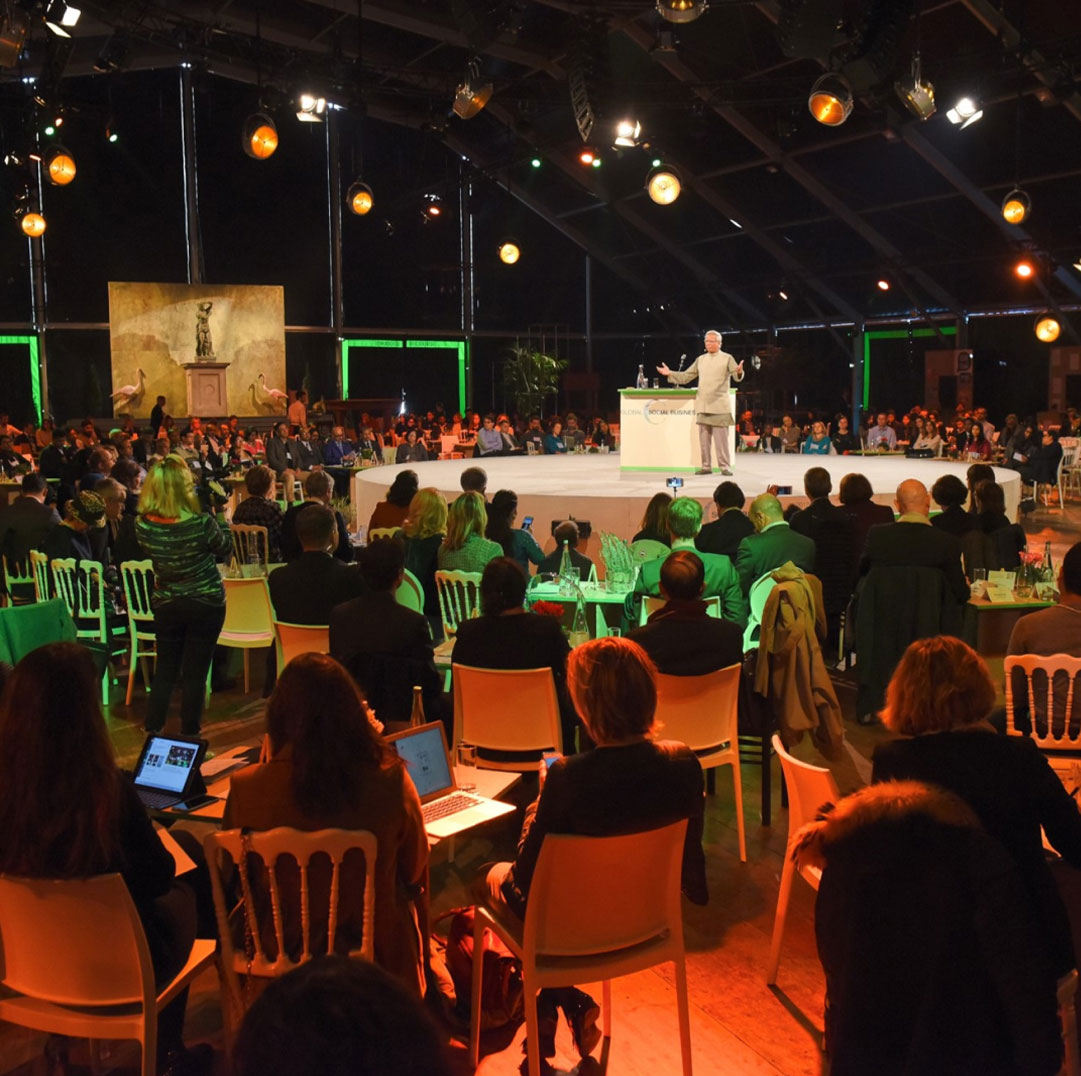 Our solutions are based on the UN Sustainable Development Goals targeting a combination of different goals in each specific project, while always contributing to Professor Yunus' vision of "A World of Three Zero's": Zero Poverty, Zero Unemployment and Zero Net Carbon Emissions.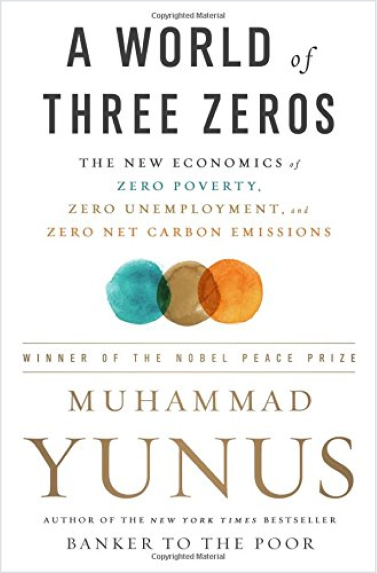 In his book A World of Three Zeros, Prof. Yunus mentions that capitalism is doing just what it is meant to do: create and concentrate wealth. He advocates rethinking the basic tenets of capitalism, given that poverty and unemployment demean so many people and that the climate crisis threatens life on earth.
Prof. Yunus questions Adam Smith's assumption that a "human being is basically a personal-gain-seeking being" and asks us to consider the social dimension to the decisions and investments we make. He lays out a new framework, supported by his own successful economic experiments, for better tapping human capital to solve the world's problems.
We summarised the outcomes that we obtained through the execution of our programs during the first year of operations as a spin-off. While creating this report, we have been working on a robust impact methodology to measure short-, medium- and long-term impact across the organisation, which will be used to measure our programs in 2022.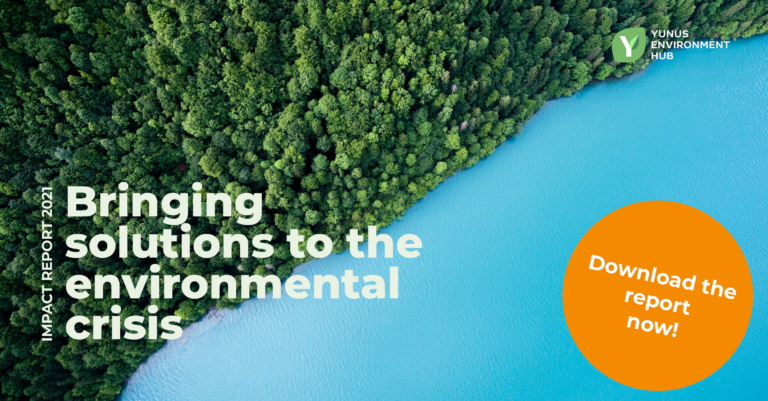 Our Commitment to Carbon Neutrality
We want to lead by example and have implemented several organization policies and practices to reduce our carbon footprint. With the support of our partner ClimateSeed we compensate our unavoidable emissions. ClimateSeed is of course a social business as well.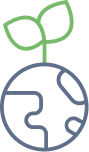 Learn how Yunus Environment Hub went Carbon Neutral here.​