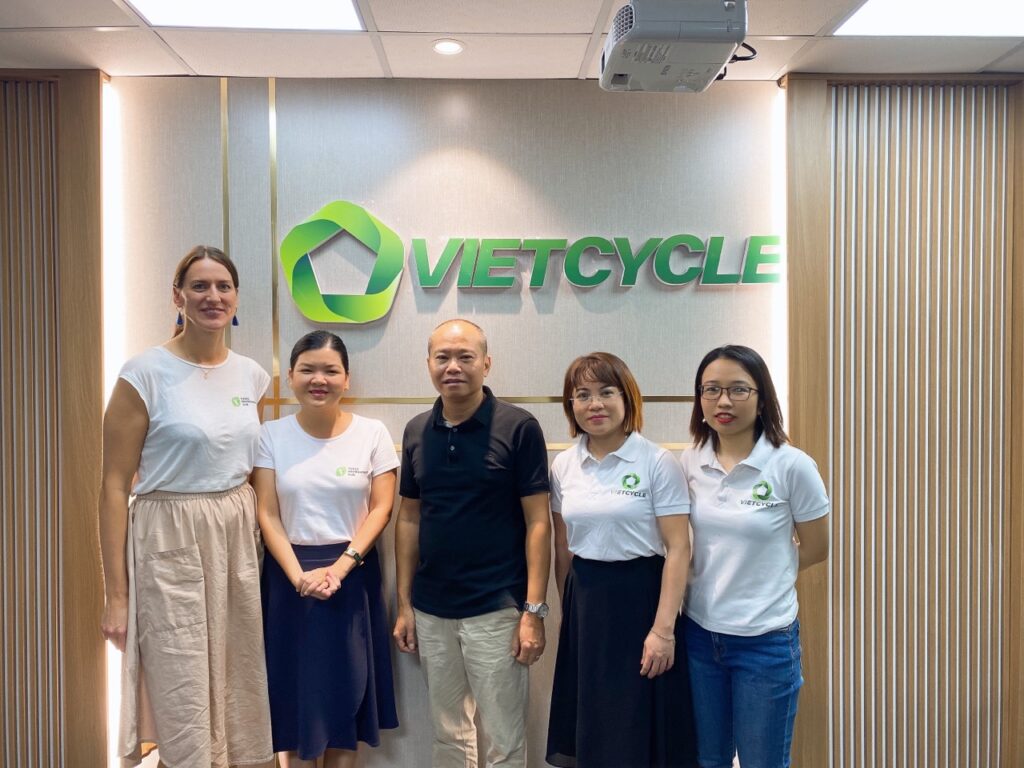 We are happy to announce a new partnership with VietCycle Corporation, a long-established leading waste collection and plastic recycling company in Vietnam. With a dedicated team with more than 20 years of experience, VietCycle is a pioneer in environmental protection through collecting, recycling, and circulating plastic waste. The company has cooperated with domestic and international organisations to undertake impactful activities to support marginalised groups in the informal waste sector, including women in the plastic recycling and collection industry.
In March 2023, VietCycle and ALBA Group Asia signed a cooperation agreement to jointly develop the largest food-grade plastic recycling plant in Vietnam with an estimated CAPEX of up to USD 50 Million and a capacity of up to 48,000 tonnes/ year.
This is exciting news for the collective efforts of Yunus Environment Hub, ALBA Group Asia and VietCycle toward a zero-waste world and inclusive society in Vietnam.
The partnership between Yunus Environment Hub and VietCyle covers strategic collaborations and potential joint programs to foster the growth and scalability of plastic waste circularity innovative solutions and to implement gender equality and social inclusion programs.
In this regard, we aim to collaborate with each other on specific work pillars, including incubation and acceleration, education and training, awareness-raising, capacity building and infrastructure development.
This partnership promises a charismatic combination of Yunus Environment Hub's global expertise and VietCycle's local know-how and network to maximise the jointly developed programs and ongoing activities.