"The study helps to connect plastic credits with the informal sector and how we should be mindful of the welfare of informal waste collectors if plastic credits schemes are adopted by businesses as part of their approach in meeting obligations towards extended producer responsibilities." – Vincent Aloysius, UNEP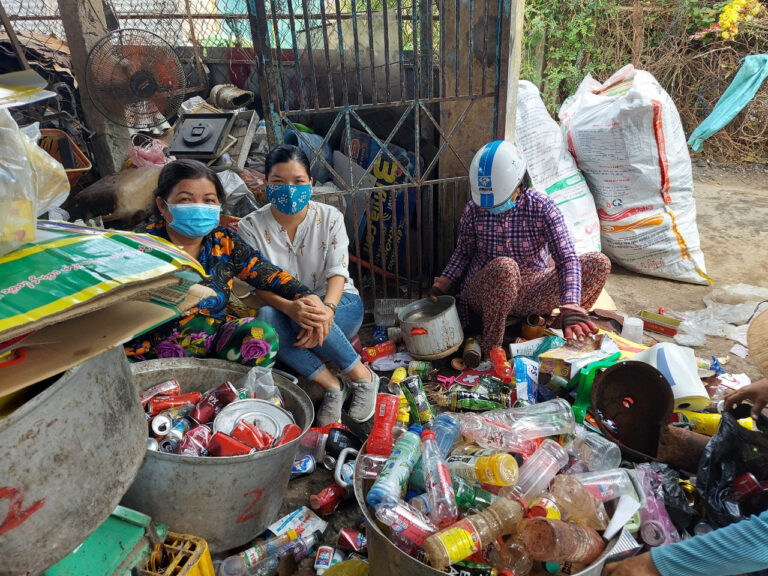 In the global south, the collection and recovery of plastic waste depend almost entirely on the informal sector. Despite their integral contribution, informal waste collectors are amongst society's most marginalised groups working under harmful health conditions and lacking access to sustainable sources of income and essential social services.
Yunus Environment Hub recently published a report conducted on behalf of UNEP, "A qualitative study on risks and opportunities of plastic credit financing instruments being introduced into the informal waste management sector". In the research process we engaged over 40 experts and stakeholders along the waste management value chain to ensure a broad range of feedback and insights were taken into consideration in the report with the aim to share unbiased information. 
Along with the top risks and opportunities identified, you will also find key considerations and recommendations for standards setters, policymakers, and project implementers to consider when designing and implementing these instruments, ensuring they incorporate critical human rights and social dimensions for the informal sector and their communities.  
Reach out to us if you're interested in learning more, or would like support to implement a plastic waste management project info@yunuseh.com