Zero Plastic Waste Cities
We are facing a global plastic waste crisis. While an amount of approx. 12 million tons of plastic is leaking into the ocean annually, this number is expected to more than double by 2040. According to recent estimations, the highest amount of mismanaged plastic waste will be produced by Sub-Saharan Africa and Asia, where rapid population growth and urbanization connected to changing lifestyle patterns add to an increase of plastic packaging consumption.

Waste disposal in most countries of the Global South still heavily relies on open dumping and uncontrolled burning, increasing the amount of plastic waste in the environment day by day. In many of these countries, regional governments and city municipalities are overburdened. The collection, sorting and recovery of recyclables is mainly provided by informal waste workers, suffering from inadequate working conditions, remuneration and social security.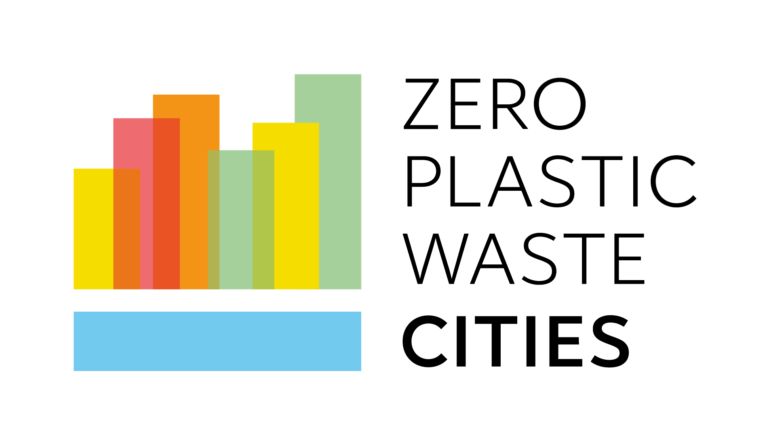 To tackle the diverse causes of plastic waste leakage, Yunus Environment Hub is implementing Zero Plastic Waste Cities around the world. The program aims to establish social businesses for improved municipal waste management. Priority cities and urban areas were identified by the following criteria:
• Proximity to river, sea, or other waterways
• High leakage area
• Population of city or urban area: >100,000 and <1.000,000
• Presence of reliable project partners
• Dedication of local government to tackle waste pollution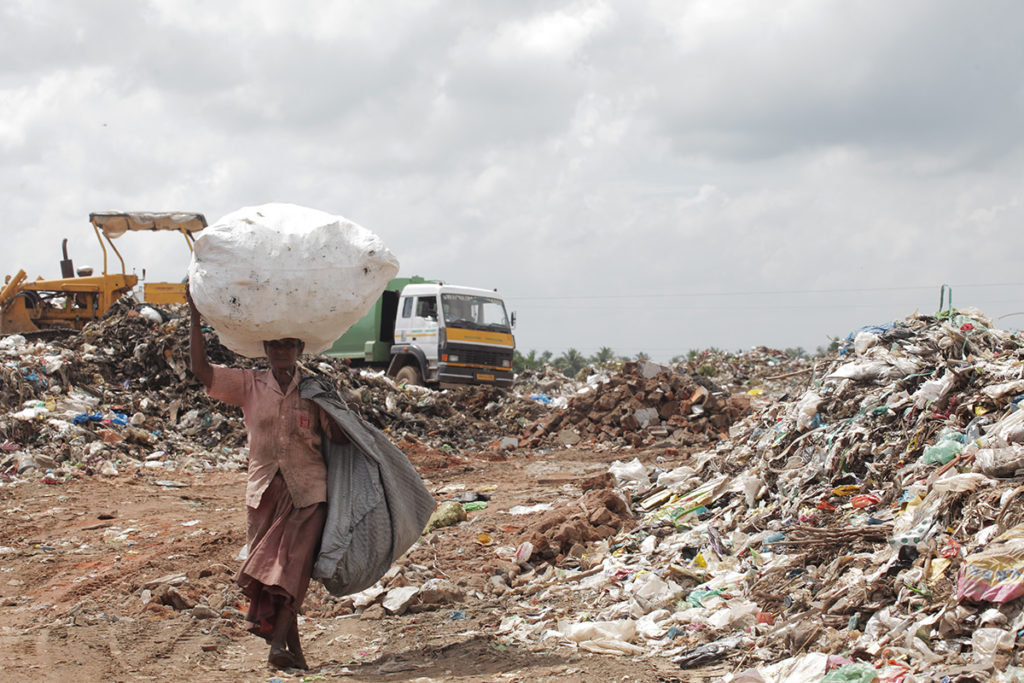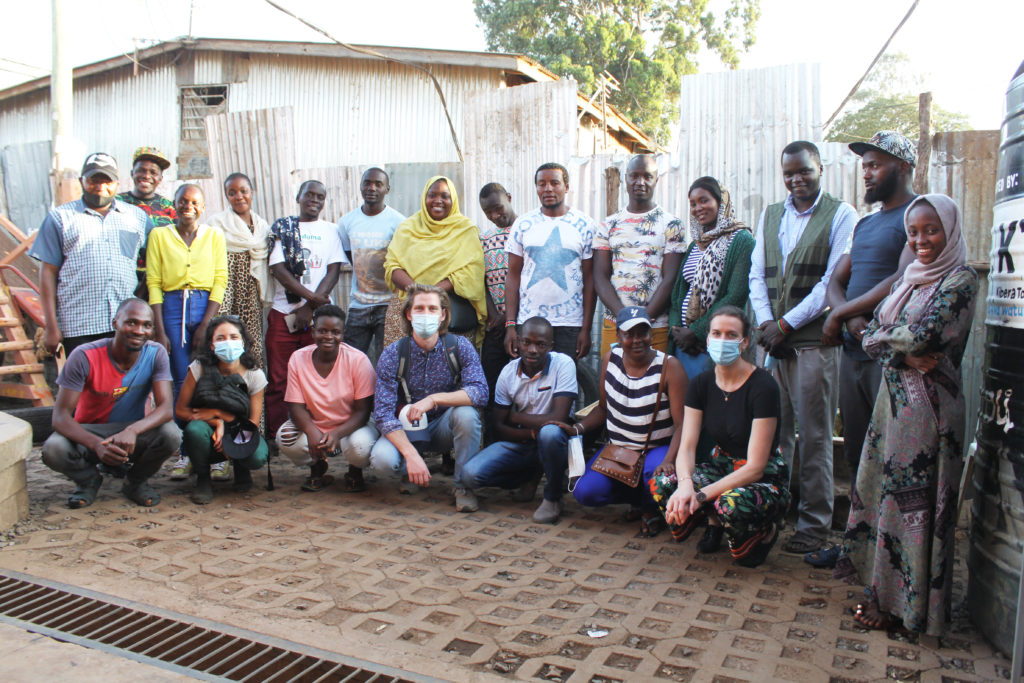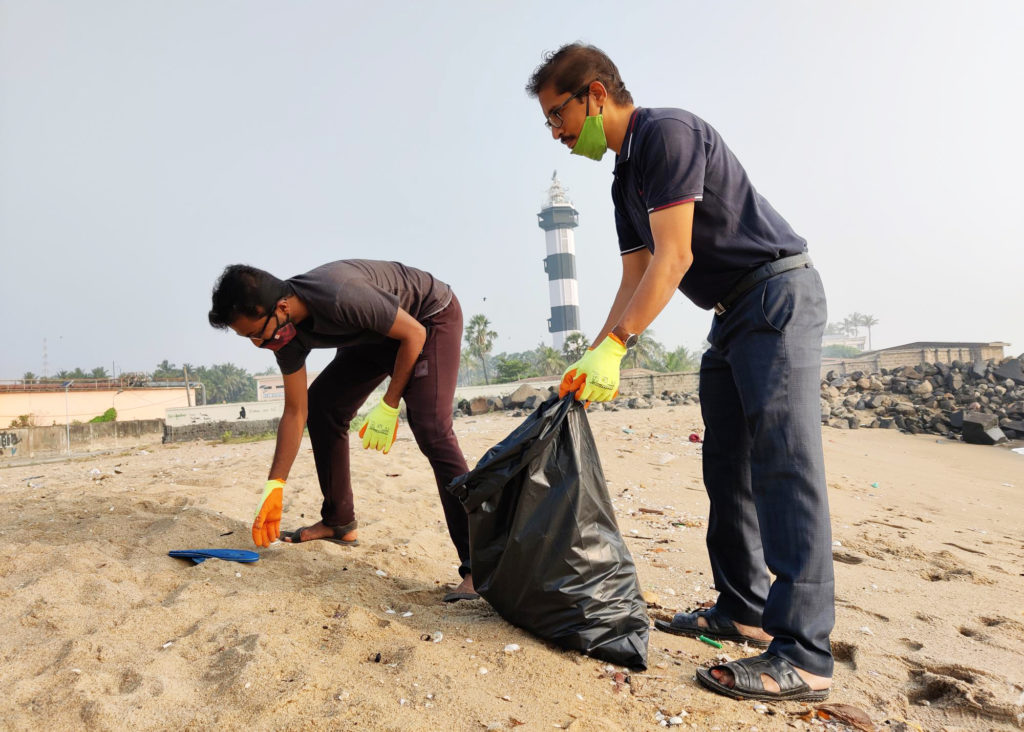 Based on a modular approach and the concept of social business, the program aims to improve municipal solid waste management systems, with a particular focus on empowering the informal waste workers and their communities.
While plastic waste pollution constitutes a global problem, solutions need to be adapted locally, since realities and dynamics of waste management systems vary widely across national and regional contexts.
The Zero Plastic Waste Cities program is built around four modules that are independently adaptable to local waste market dynamics. Based upon an extensive analysis of waste management systems around the world, the four modules offer solutions along different stages of the waste management value chain:
Module A
Harnessing the Potential of the Informal Market
The first module analyses and strengthens the role of informal waste pickers in the respective solid waste management system.
Module B
Closing the Loop on Waste Collection and Sorting
The second module aims at improving activities to establish exhaustive, segregated, and smart waste collection systems in all income areas of a city.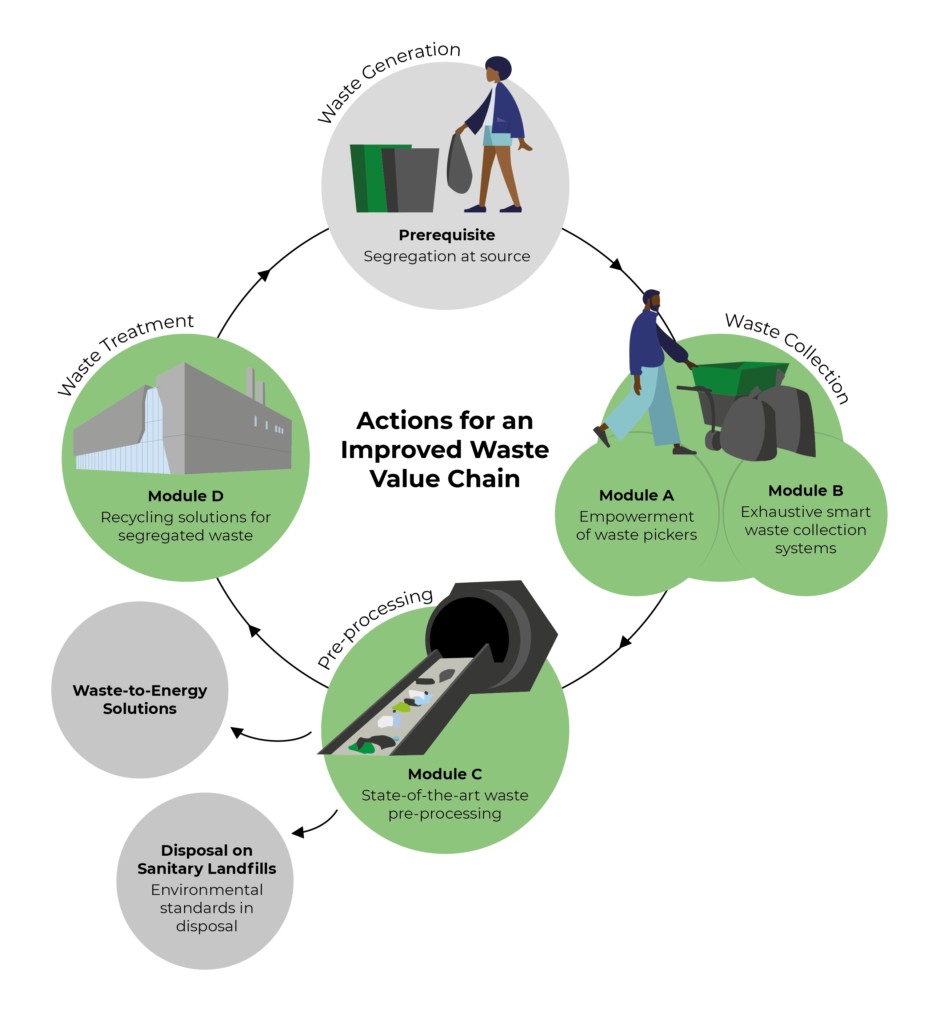 Module C
Pre-Processing of Segregated Waste Streams
The third module focuses on the establishment of state-of-the-art waste pre-processing systems that are integrated into the existing municipal waste management value chain of collection, sorting, recycling, and disposal.
Module D
Circular Waste Treatment
Within the fourth module, social business-based recycling solutions for segregated waste streams are implemented to improve municipal waste management systems towards circularity and high-quality recycling.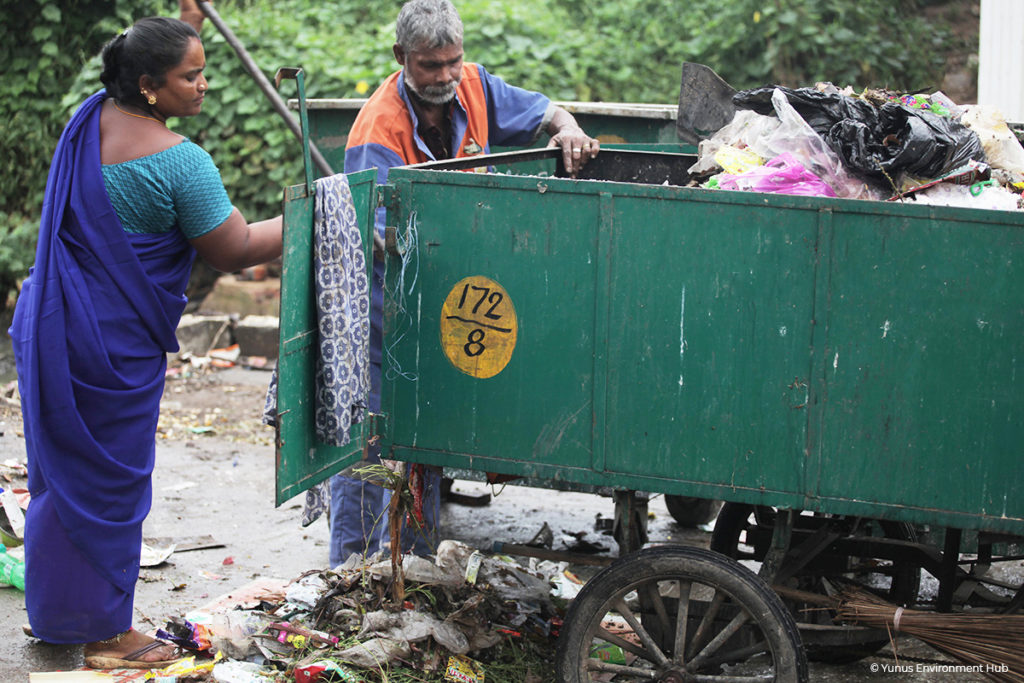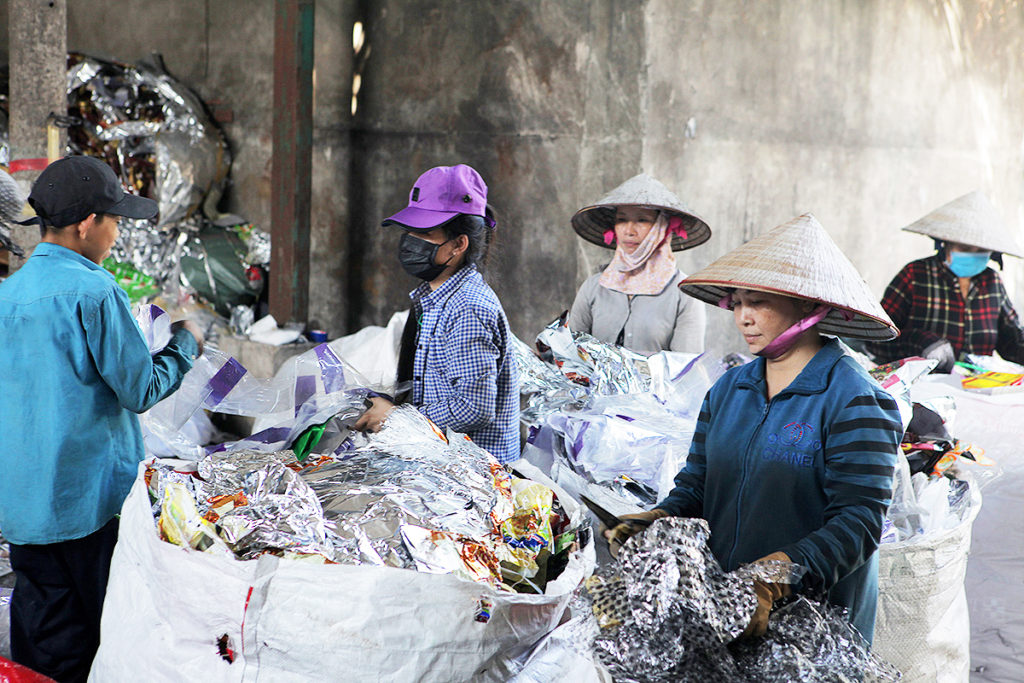 In 2019, Yunus Environment Hub (YEH) commenced an extensive feasibility study to establish a plastic recycling social business in Vietnam and India that contributes to improved municipal solid waste management with the support and funding of the Alliance to End Plastic Waste (AEPW) that was concluded in 2021. The central objectives for a sustainable waste management sector, are to create market demand for low-value plastics and to increase the recycling of currently unconsidered waste types, furthermore, raising environmental and social awareness, to create decent employment opportunities and to improve working conditions of local people, especially informal waste workers. 
With the conclusion of the feasibility study, our expertise and established networks in the local waste sector, YEH is now open to explore partnerships to advance into the implementation of the Zero Plastic Waste Cities program in both countries. Since January 2022, Yunus Environment Hub Vietnam, is a registered social enterprise under Vietnam law and has implemented training and capacity building programs on behalf of PREVENT Waste Alliance with funding from the German Federal Ministry for Economic Cooperation and Development (BMZ) in both countries.
Nairobi and Mombasa, Kenya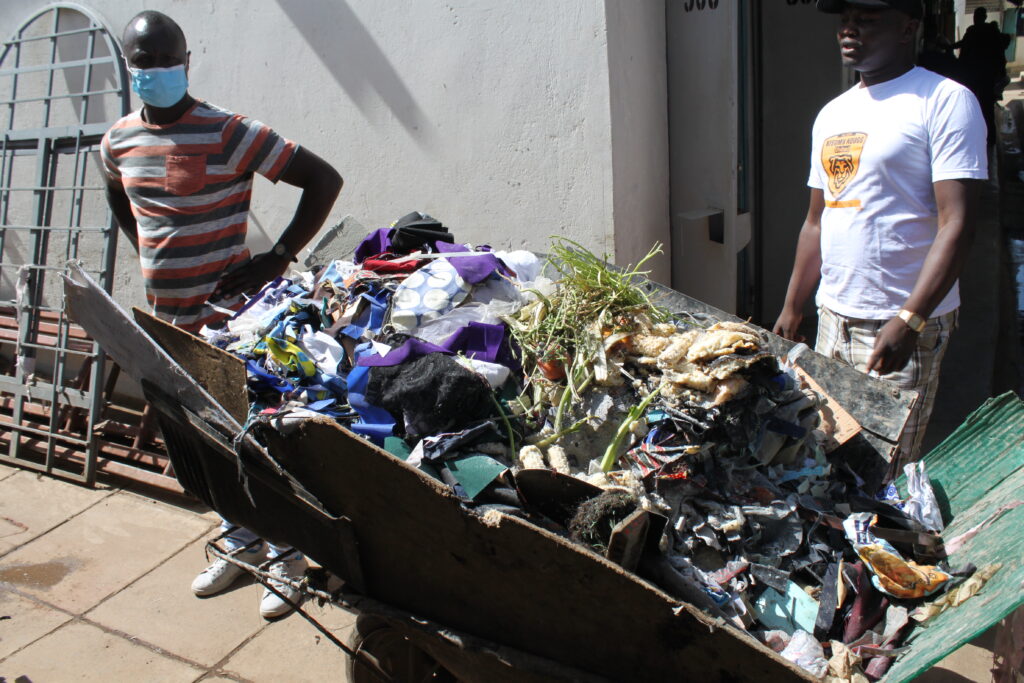 Increasing Waste Recovery in Low-Income Areas 
YEH has conducted a feasibility study with the support of Dutch Postcode Lotteries and Yunus & You – The YY Foundation to bring the Zero Plastic Waste Cities program to East Africa, starting with Nairobi and Mombasa. The analysis revealed that waste collection from low-income areas and informal settlements is almost exclusively carried out by informal to semi-formally registered community-based organizations with limited capacities and means. Both cities are lacking larger-scale waste facilities.
The studies propose to set up material recovery facilities (MRFs) focusing on dry waste streams in the most vulnerable areas. The goal is to enhance the municipal waste management systems, focusing on modules A and B of the Zero Plastic Waste Cities program. With capacity building support to increase collection capabilities of the waste groups, the MRFs will generate revenues by selling sorted and bailed recyclables to the recycling industry in the country. Besides providing a stable source of income, the opportunity of secured storage and sanitary facilities will ensure great improvements of the livelihood of waste workers. In addition to the establishment of the MRFs, Zero Plastic Waste Kenya will support capacity building programs at household level with two bin system for wet and dry waste from the municipality.
Mobile Baling Solution to Reduce Transportation Challenges 
Addis Ababa's solid waste management system is characterized by a high degree of formalization of primary waste collection efforts carried out by so-called collection unions, often lacking facilities or stable electricity at facilities. The greatest issue is the lack of storage or compacting capacities with the result of high inefficiencies and low profit margins for workers at the lower end of the waste management value chain. Zero Plastic Waste Ethiopia focuses on reducing costs for waste aggregation, storage, and transport as well as increase efficiency for waste traders or aggregators and input for PET recyclers.
With the aim of improving the city's waste management system through modules B and C, a mobile baling concept will significantly reduce the volume of collected waste for a small fee. As a result, clients will be able to store and transport three times the quantity of their waste streams and thereby significantly increase their waste recovery efficiency and revenues. The mobile baling solution is conceptualized as a social franchise system where any entrepreneur, SME or company can operate trucks to operate in their district. The feasibility study was supported by Invest for Jobs, GIZ and Sequa gGmbH on behalf of the German Federal Ministry for Economic Cooperation and Development (BMZ).