On 23 December 2020, the Global Plastic Action Partnership partnered with the Ministry of Natural Resources and Environment of Vietnam and WWF-Vietnam to officially launch a national collaboration platform for plastic pollution action. The Yunus Environment Hub with its Zero Plastic Waste City program is part of the national collaboration efforts.
The Global Plastic Action Partnership


The Global Plastic Action Partnership (GPAP) is a platform working to free the world from plastic waste and pollution. Co-founded by partners across the public and private sectors, GPAP harnesses the convening power of the World Economic Forum to bring together governments, businesses, and civil society to translate commitments into meaningful action – at both the global and national levels. GPAP's vision is to avert plastic pollution from source to sea by 2025, by fast-tracking circular economy solutions. To fulfill this objective, GPAP's mission is to build a global public-private platform for collaboration to help translate political and corporate commitment to address plastic pollution into tangible strategies and investible action plans.
To do so, GPAP´s work is based on three strategic pillars. Convening and curating stakeholder communities, generating new insights and action roadmaps and catalyzing high-potential solutions through strategic financing. To unite decision-makers across sectors in pursuing impact creation along the pillars, GPAP has established National Plastic Action Partnerships (NPAPs) with Indonesia, Ghana and Vietnam. The aim is to accelerate each county´s transition to a circular plastics economy.
Nationally, Vietnam currently generates more than 3.7 million tons of plastic waste each year. Only 10 to 15 percent of it is collected for recycling. As waste generation figures are expected to increase by 36% between 2018 and 2030, the country is now taking action to address the environmental issue. Under the National Action Plan on Marine Plastic Debris Management, the country has pledged to reduce the flow of plastics into the ocean by 75% by 2030, and to boost the sustainable growth of its marine economy. The NPAP Vietnam launch on December 23rd, 2020 is a step towards circularity to end eradicate plastic pollution.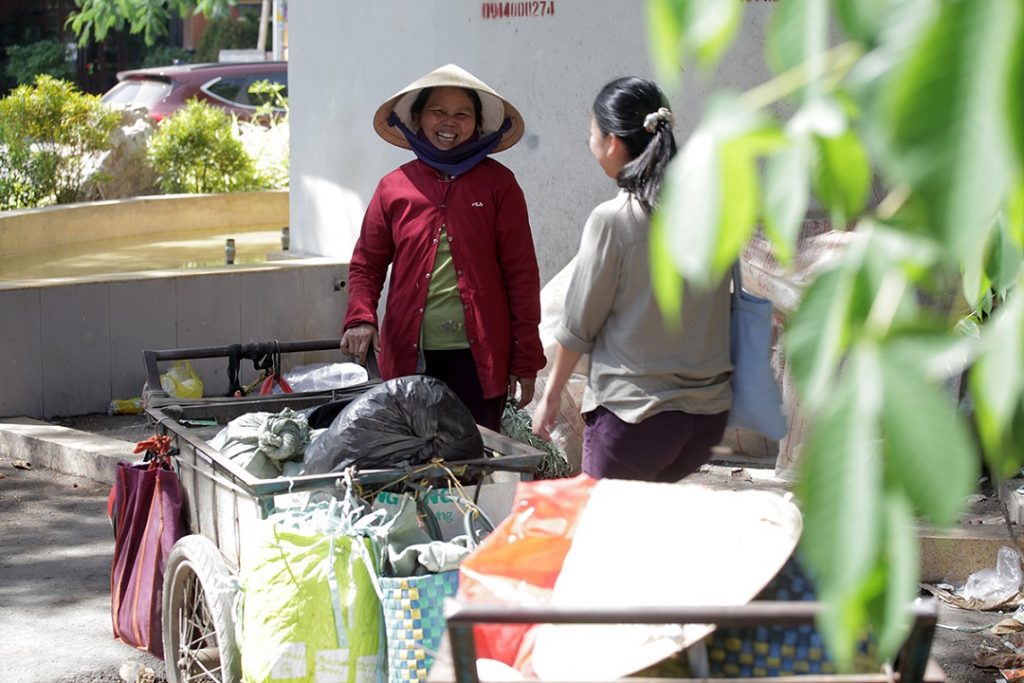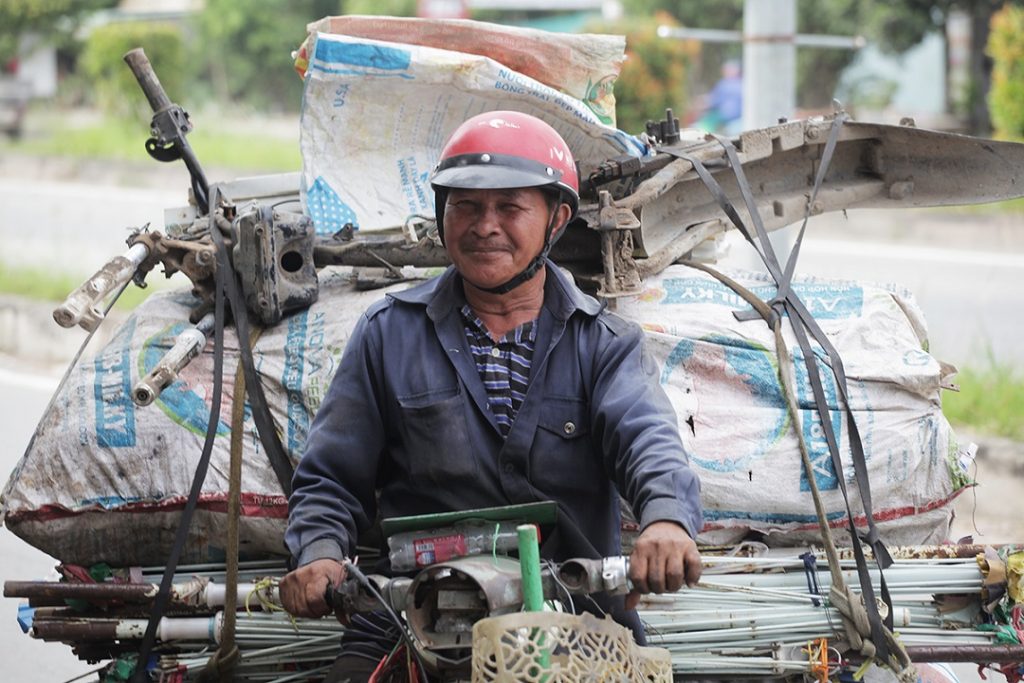 The Vietnam NPAP strategy relies on creating evidence-based knowledge for all stakeholders as the basis of a national action plan and circular economy framework. The nation-wide new plastics economy must thereby be delivered through local community actors and partnerships. Such high-impact initiatives benefit from the NPAP platform as it coordinates investments and resource flows to help drive waste management innovations. There are more than 80 member organizations in Vietnam collaborating through the NPAP platform and the Yunus Environment Hub is proud to support national efforts through its modular social business approach.
Zero Plastic Waste Cities (ZPWC)
The ZPWC program, implemented by Yunus Environment Hub in partnership with, and financed by the Alliance to End Plastic Waste (AEPW), is part of Vietnam National Plastic Action Partnership. Its commitment is to building an environmentally friendly city, sustainable waste management, creating market demand for mixed plastics and increasing the recycling of currently unconsidered wasted types, all while raising environmental and social awareness, creating employment opportunities and improving working conditions of local people, especially informal waste collectors.
Zero Plastic Waste Cities is a program that enables sustainable municipal waste management systems based on a modular social business approach that will result in the creation of the ZPWC business and plastic recycling facilities in Long An Province, Vietnam.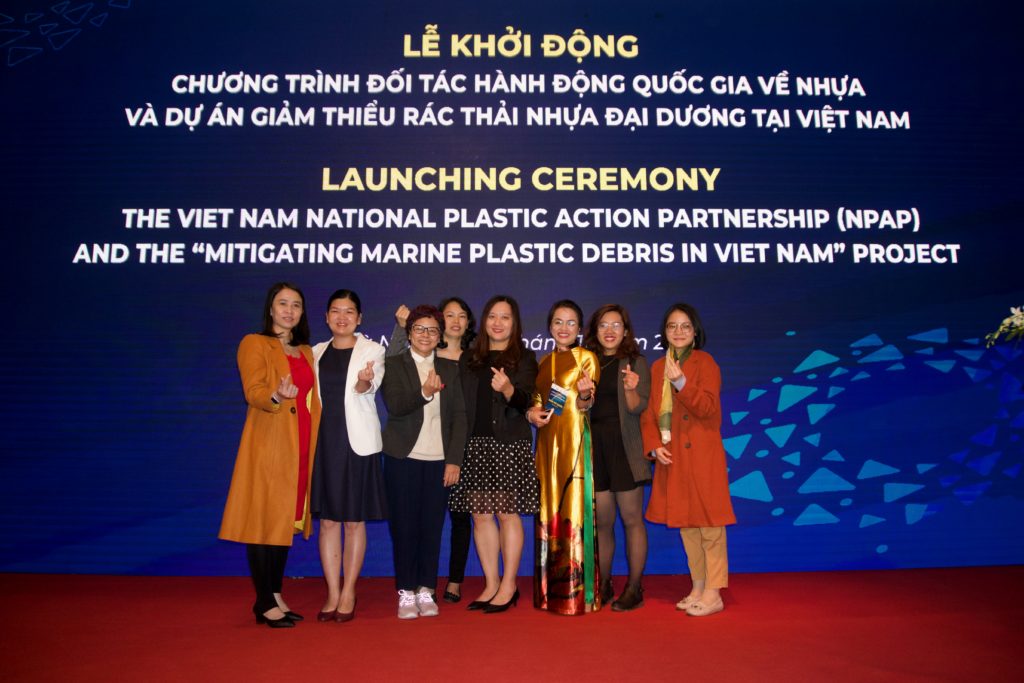 It focuses on the establishment of a recycling plant that produces high-quality products made of mixed and currently unconsidered plastics. These products can be used as input materials in the manufacturing, furniture and construction industry such as recycled plastic pellets / granules and plastic sheets.