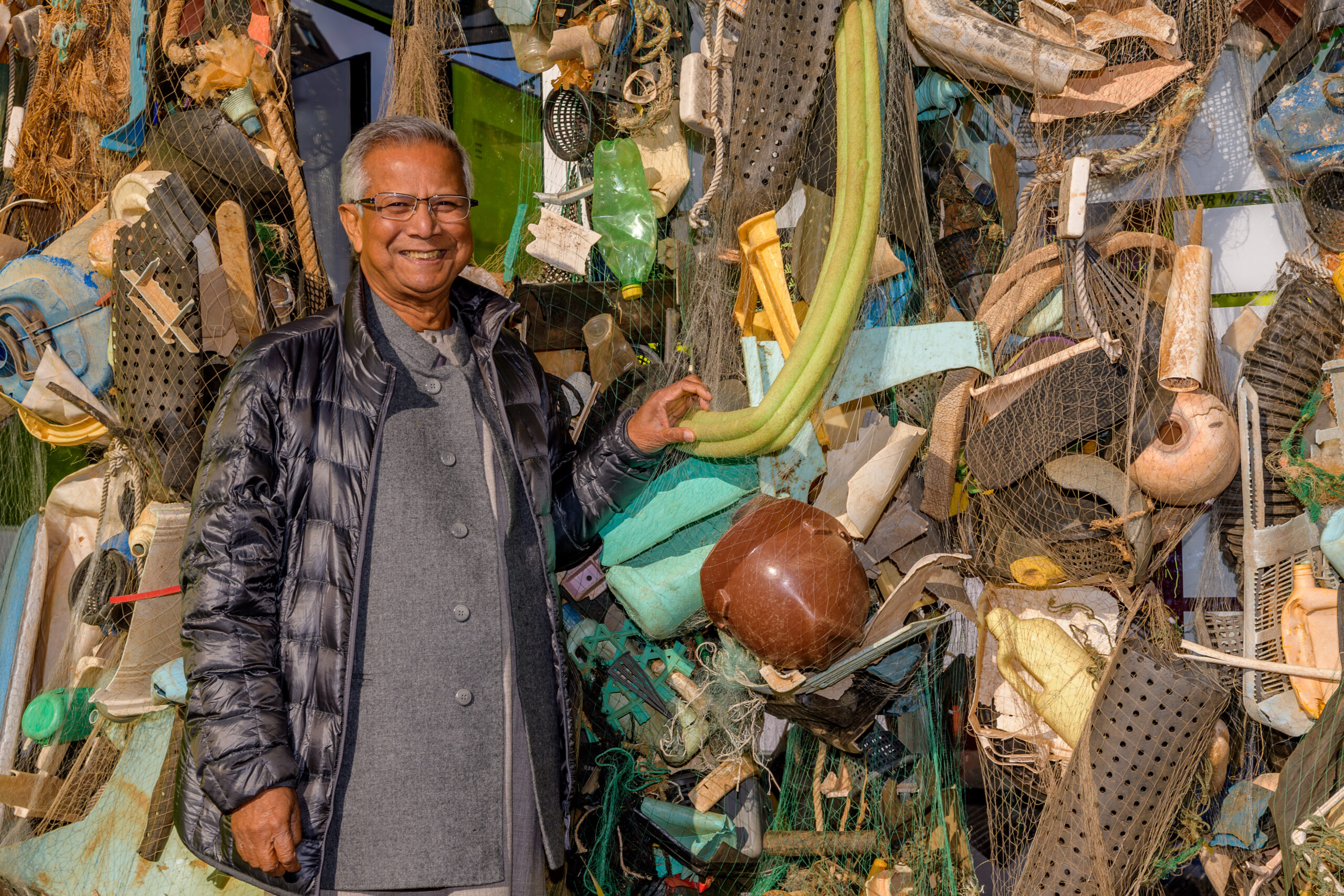 Yunus Environment Hub's Co-founder and Chairman, Nobel Peace Prize Laureate Professor Muhammad Yunus, has been appointed by the UN Secretary-General António Guterres as a member of the Advisory Board of Eminent Persons on Zero Waste, in accordance with the United Nations General Assembly resolution on Zero Waste (77/161) adopted on 22 December 2022.
In a letter addressed to Professor Yunus the UN Secretary General said "As a board member I trust that I can count on your knowledge, experience and expertise to promote zero-waste initiatives." and that" The Board has an important role to play in supporting zero-waste initiatives in the context of sustainable development".
Given that the concept of "zero waste" is gaining attention worldwide as a sustainable solution to reduce waste, redesign material use and production, promote a circular economy and inform consumer choices, the Secretary General expects that the multi-partner and multidisciplinary, regionally and gender balanced Board will work to publicize best practices and success stories and raise awareness to promote local and national zero-waste initiatives.
The Advisory Board will consist of 13 eminent persons including Mrs. Emine Erdoğan, First Lady of Türkiye (Serving as Chairperson), Mr. Jose Manuel Moller, Chief Executive Officer and Founder, Algramo, Nobel Laureate Professor Muhammad Yunus, Co-founder and Chairman, Yunus Environment Hub, Mr. Carlos Silva Filho, President International Solid Waste Association (ISWA), Ms. Laura Reyes, Directora Ejecutiva Cempre – Economía circular, Ms. Lara van Druten, Chief Executive Officer The Waste Transformers, and Professor Saleem Ali, Professor, Energy and the Environment at the University of Delaware, USA.
The advisory board will prioritize publicizing best practices and success stories, through various means including reports, social media, and website articles, to raise awareness and disseminate relevant information on a regular basis, and especially during the global celebration of the International Day on Zero Waste, on 30 March of every year and promoting local and national zero-waste initiatives, through advocacy and technical reviews of zero.
The UN Secretary General announced the advisory board on eminent persons on March 30, 2023 the first International Day of Zero Waste.
As convenor of the Advisory Board, the Secretary General looks forward to undertake with fellow Board Members to advance the 2030 Agenda for Sustainable Development, with support also of the United Nations Human Settlements Programme (UN-Habitat) and the United Nations Environment Programme (UNEP). The board is expected to meet in September 2023 in New York City together with the UN Secretary General.