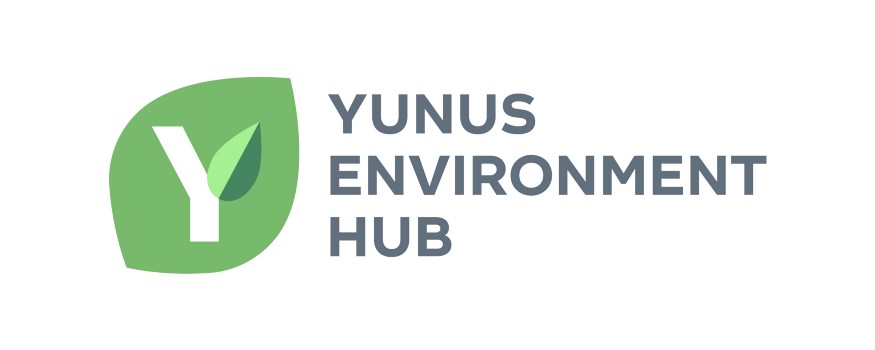 Yunus Environment Hub (YEH) is the global social business network that creates solutions for the environmental crisis. Co-founded and led by Nobel Peace Prize Laureate Prof. Muhammad Yunus, YEH is a proud spin-off of the Grameen Creative Lab that was started back in 2016 and is now operating as an independent legal entity since September 2020.
In alignment with the philosophy of Prof. Yunus, it is our vision to create A World of Three Zeros: Zero Poverty, Zero Unemployment, and Zero Net Carbon Emissions. To achieve this vision, we support, design, and implement social business solutions related to any aspect of the current global environmental crisis. We work towards scientifically established goals and recommendations to prevent potentially catastrophic consequences of the current environmental crisis especially limiting global warming to 1.5 degrees as decided in the Paris Agreement. In order to get there, we need to tackle the issue from many different angles and use innovative approaches to address the global plastic waste problem, biodiversity loss, overconsumption, and exploitation of natural resources to reach carbon neutrality. At Yunus Environment Hub we want to empower you to become a problem solver and build a world in which every individual can strive.
Through incubation and acceleration programs, we constantly grow an extensive pool of social business entrepreneurs that tackle environmental issues. During the current Covid-19 pandemic, we have supported entrepreneurs and cooperatives in sustainable agriculture in rural Colombia through a 12-week long digital incubation program to improve their financial viability with product packaging & branding development, supply chain efficiency, and connecting them to the market. Furthermore, we are running a social business incubator in East Africa with capacity building, mentoring, and network programs to tackle youth unemployment while protecting the environment in the region. The three-year-long program will support social businesses in Kenya, Uganda, Ruanda, Tanzania, and Ethiopia that create employment opportunities in areas of waste management, circular economy, and carbon reductions directly contributing to the Sustainable Development Goals of the Agenda 2030.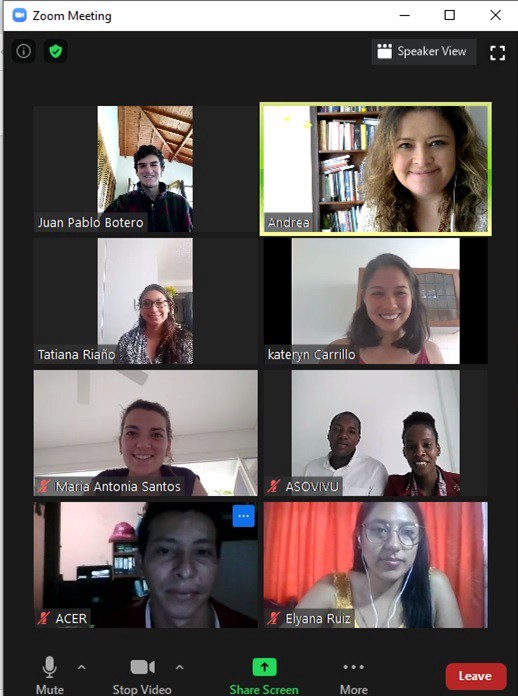 With our Zero Plastic Waste Cities program, we are building social business ventures from scratch to end plastic waste in nature while improving the livelihoods of marginalized people. The goal of this program is to improve municipal solid waste management based on a modular social business approach in waste segregation, collection, sorting, pre-processing, and recycling. We want to close material loops and create local circular economies starting with plastic waste, which causes tremendous dangers when leaking into the environment. After piloting the first two Zero Plastic Waste Cities in India and Vietnam together with the Alliance to End Plastic Waste, we are now expanding the program to another two cities in East Africa. During feasibility studies, we analyze the solid waste management system as well as the potential for social business solutions and co-create business plans with local stakeholders and experts. The modular approach of the program and scalability of the social business concept allows us to replicate the program with context-specific adaptions in other regions and we aim to bring the Zero Plastic Waste Cities solution to as many countries as possible so that we don't end up with more plastic than fish in our oceans by 2050.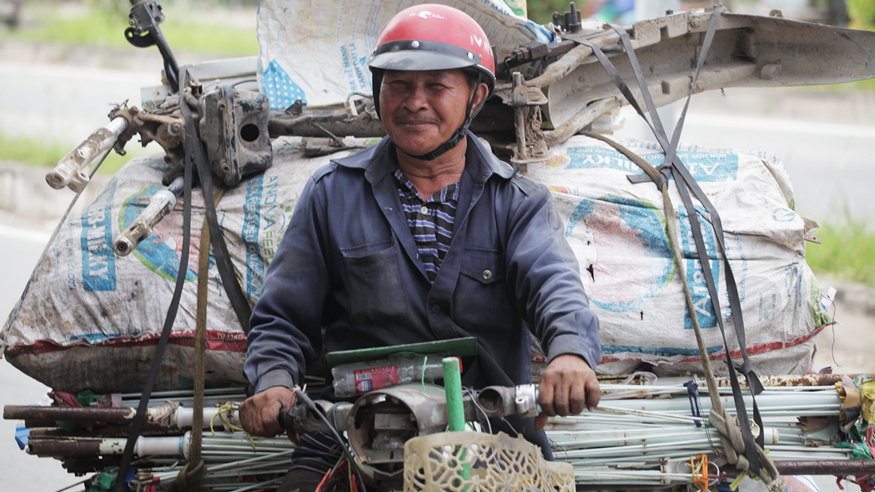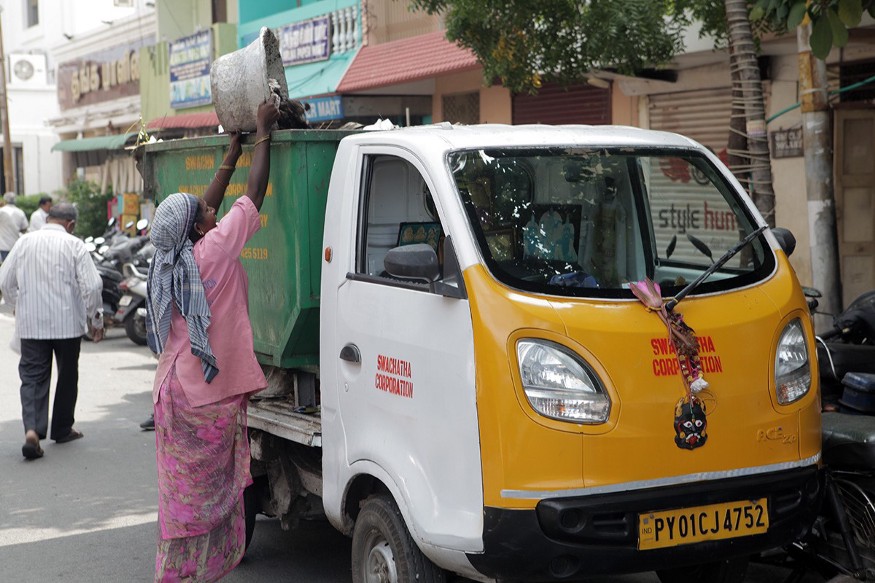 Yunus Environment Hub also provides training and consultancy to organizations in order to identify strategies on how these organizations can use social business for their sustainability goals. For example, we support BNP Paribas with a social business intrapreneurship program, in which BNP Paribas employees create social business ventures addressing climate issues. The first social business born out of this program in 2018 is ClimateSeed, a transparency platform for carbon emission offset trading that allows companies to contribute to specific SDGs by investing in certified sustainability projects in different sectors around the world. Now we are accompanying the team of Green On, a social business aiming to improve energy efficiency in France, which will be launched during 2021.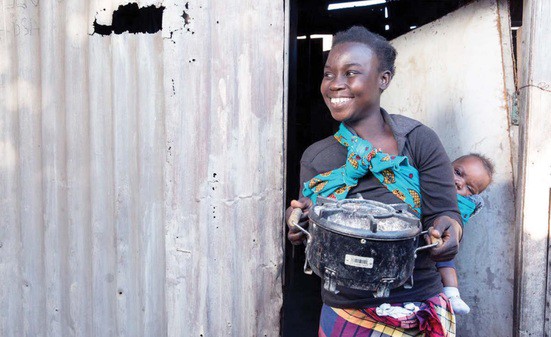 We also enable community support networks, bring social business solutions to international forums, and raise awareness for the urgency of the environmental crisis. Deforestation of the Amazon rainforest and other forests is one of these urgencies. We have been conducting research to identify gaps and driving factors for sustainable entrepreneurship in the Amazon region in Colombia. Based on exploratory interviews and market studies we analyze the business sectors in which entrepreneurs and indigenous communities are working and evaluate the environmental and social impact of those activities. One of the main objectives of the study is to identify challenges, needs, and potential partners to develop a social business program to support the entrepreneurial ecosystem in the Amazon and thus improving sustainable livelihoods and decreasing the risks of deforestation in that area. The study results will be shared during a virtual social business event series in Colombia in November 2020.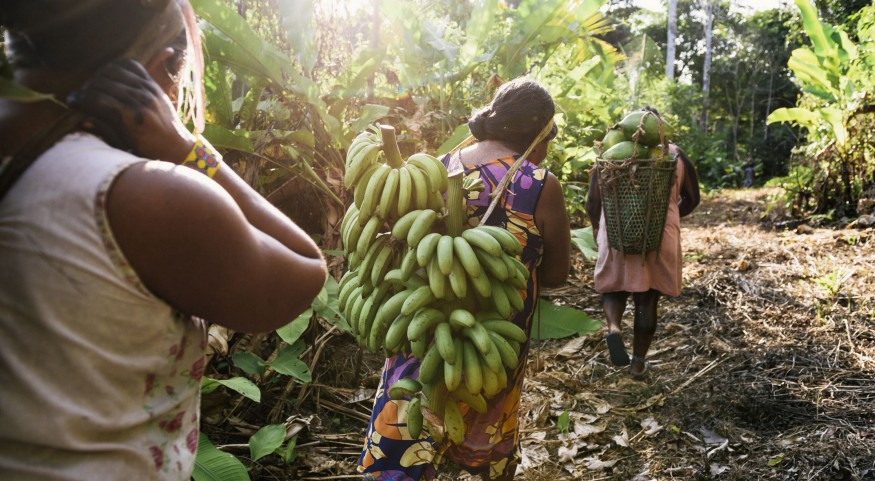 We want to invite you to meet and discuss with us at our community events such as the Global Social Business Summit or the Summer of Purpose that are organized each year by our family members Yunus Centre and Grameen Creative Lab. At the Summer of Purpose (SOP), which recently took place in June 2020, we facilitated a gathering of our global community to exchange ideas and learnings from the current Covid-19 pandemic and to discuss how we can, or better must, use the situation as an opportunity to move towards a "new normal" rather than reverting to old, unsustainable patterns. You can find all sessions recorded on the SOP website.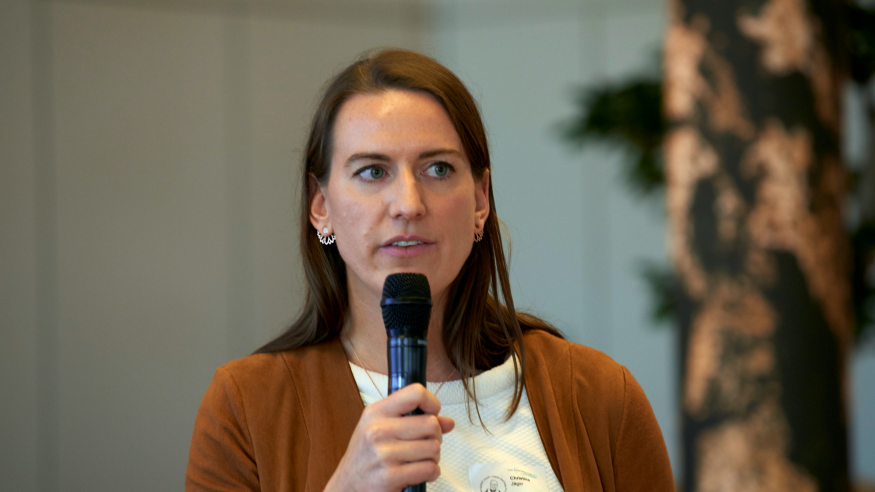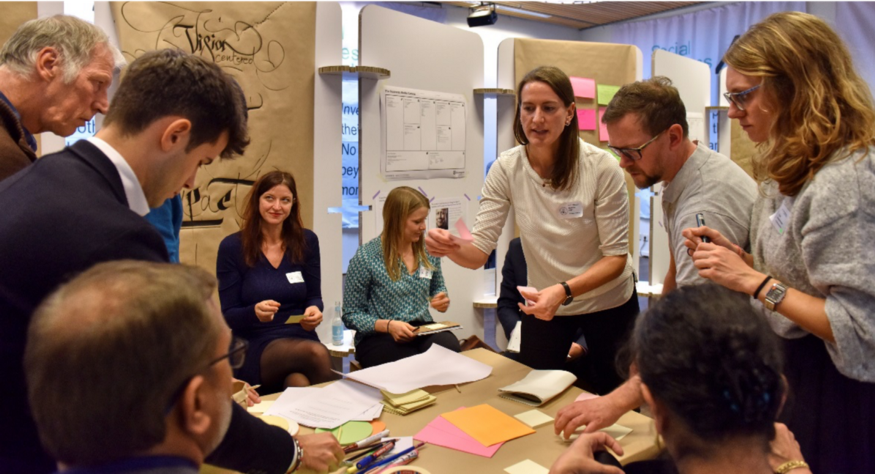 We also participate and contribute to initiatives and alliances in our network such as the Circular Action Hub, an online platform that connects circular economy projects with philanthropic investors and funders, where our co-founder and managing director, Christina Jäger, is part of the advisory board and where you can find also find our waste management solutions. Yunus Environment Hub is also a founding member of the PREVENT Waste Alliance initiated by the German Federal Ministry for Economic Cooperation and Development working towards a circular economy in low- and middle-income countries. Christina Jäger co-chairs the PREVENT working group on "Closing packaging cycles" through extended producer responsibility schemes.
In order to reach our vision of A World of Three Zeros, we need citizens, communities, organizations, companies, and governments to join our endeavor. If you have a social business solution tackling climate change or an environment-related aspect, please join our global community of social business entrepreneurs here and we will inform you about relevant programs. To stay up to date regarding our work and community of problem solvers, you can sign up for our newsletter under this link.