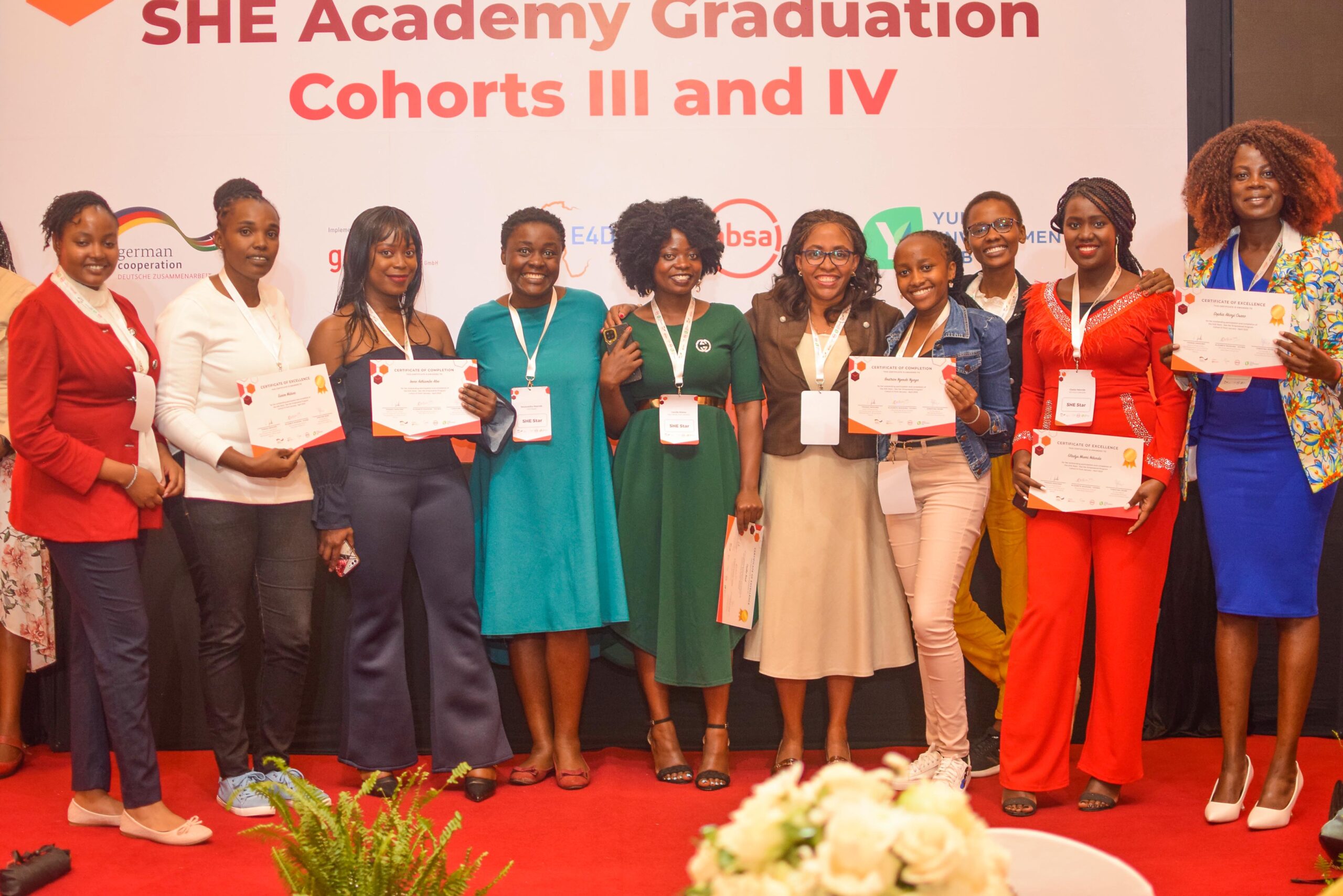 After an incredible journey, we are happy to announce the successful completion of the SHE Stars program.
This program was designed to empower and support women-owned micro, small, and medium enterprises impacted by the Covid-19 economic situation and increased climate risks in Kenya. Our goal was to build more resilient, sustainable, and competitive businesses facing challenges like disrupted livelihoods, climate change, biodiversity loss, and a resource-depleting economy.
In collaboration with the Deutsche Gesellschaft für Internationale Zusammenarbeit GmbH  and Absa Bank Kenya, we provided extensive support to 1,384 women-owned businesses in Kenya. Through 12 weeks of coaching, completion of 8 self-paced modules via Start Now, and participation in 5 group mentorship sessions, these incredible women have grown both personally and professionally.
One of the most significant impacts of the SHE Stars program is the creation of over 1,384 jobs in Kenya, strengthening local communities, driving economic growth and environmental impact. With the guidance of the Big Sisters, who served as mentors to the SHE Stars, we held over 290 satellite mentorships and conducted over 370 live sessions, providing essential skills and tools to thrive in their businesses.
The SHE Stars have been able to transform their own businesses and gained knowledge, skills, and confidence that will propel them further in their entrepreneurial journeys. They are now better positioned to significantly contribute to their communities, the economy and the environment.
We extend our gratitude to our partners, German Federal Ministry of Economic Cooperation and Development, the Deutsche Gesellschaft für Internationale Zusammenarbeit GmbH and Absa Bank Kenya for their instrumental role in ensuring the success of the program.
Are you passionate about empowering women to provide solutions to the environmental crisis? We invite you to partner with us in similar programs and initiatives that empower women to lead in business and take action against climate challenges. Reach out to us via info@yunuseh.com