Our GrowUp Incubator focuses on supporting and advancing innovative solutions that have the potential to create substantial environmental and social impact. We're providing key support to social business entrepreneurs in post-revenue stage. Incubatees of GrowUp will receive tailored mentorship based on their needs, interactive capacity building workshops and networking opportunities with local partners and peer-to-peer support to share challenges and discover solutions. At the end, they will have identified how to:
Refine its partnerships and operational model

Analyse the product-market fit for multiple contexts

Find viable routes to scale and grow 


Integrate impact evaluation into the operational model

Identify financial sustainability model and financial opportunities
We have
launched 2022 cohort of our GrowUp Incubator for social businesses
to support and grow skills on early-stage entrepreneurs who have proven their concept and are looking for support on how to scale their social business and become self-sustainable. 
The cohort will support 
social business entrepreneurs in Kenya, Ethiopia, Rwanda, Tanzania, Uganda, and Burundi.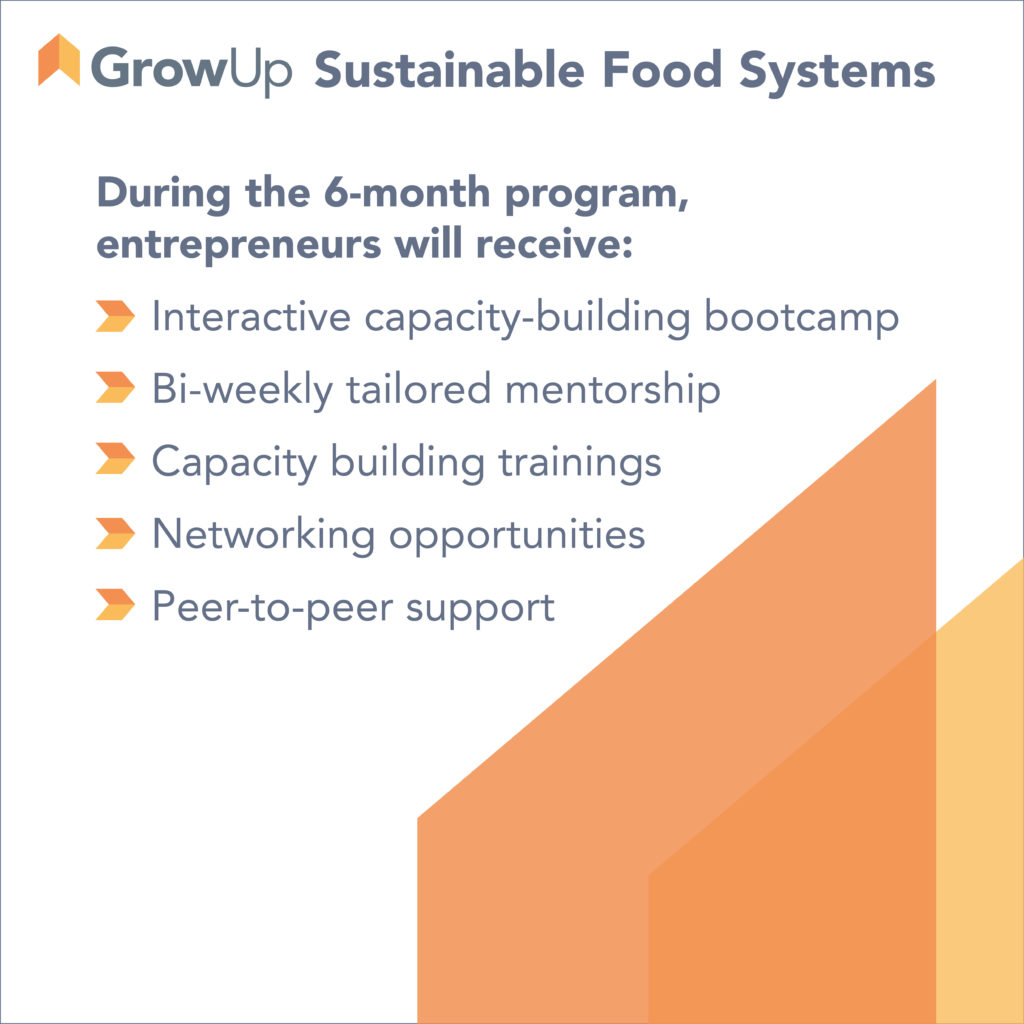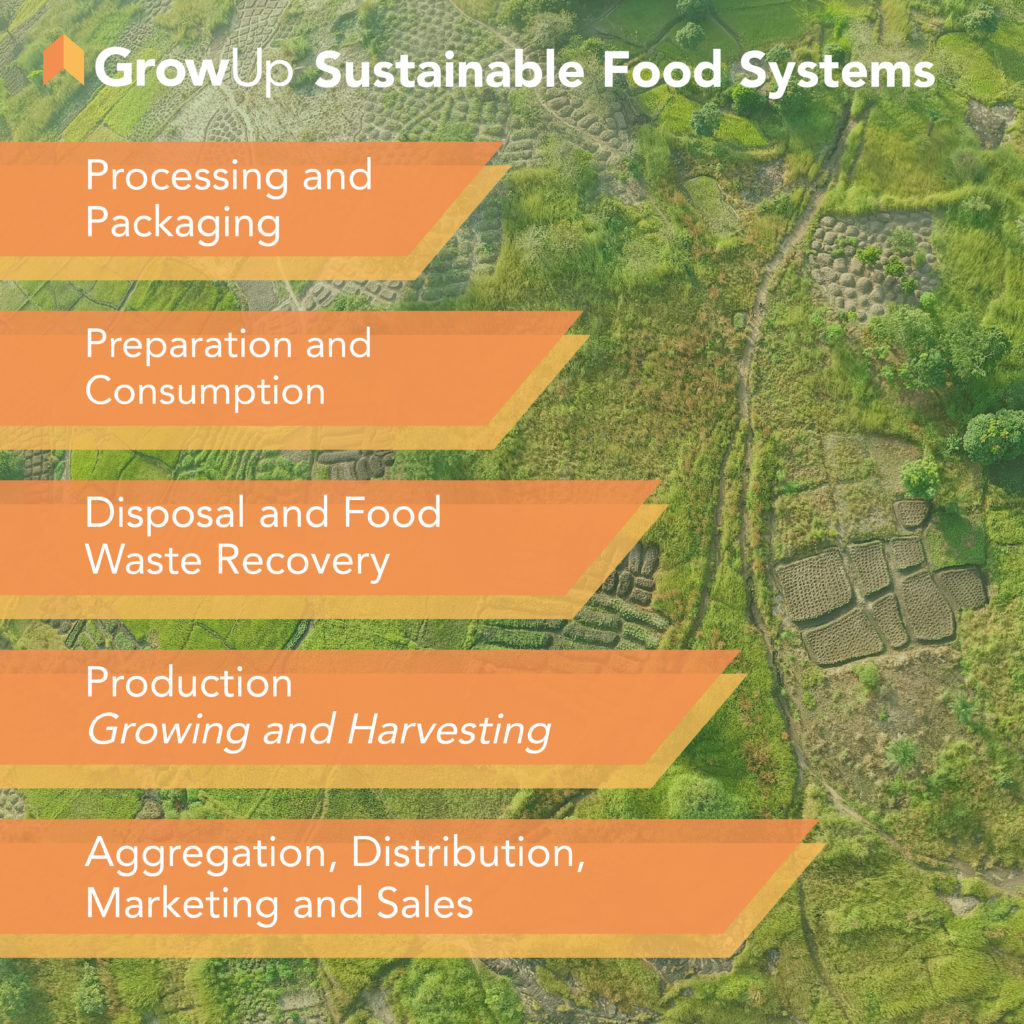 Agriculture and food sector has enormous environmental and social footprint in East Africa as well as it is a proven engine for poverty reduction, with about 80% of the region's population living in rural areas and depending on it for their livelihood. With our 2022 cohort of GrowUp Incubator we will address East Africa's transformation towards sustainable food systems to enable sustainable agricultural production and support sustainable practices along the whole food value chain; to mitigate climate change and build resilient communities; to encourage renaissance of rural territories; and to enable availability of nutritious and healthy food for the local population.
To apply for 2022 cohort, your social business should:

Be located in one of our target countries in East Africa


Solve a challenge within one or more thematic areas related to food systems.

See examples of innovations 

here.

Be beyond experimentation stage

Have their product/service on the market for 6 months – 3 years

Be legally registered or planning on doing it during the incubation program

Be led by a person or by the community (cooperative model)

Be able to demonstrate substantial environmental and social impact

Be in pre-seed investment but post-revenue stage

Have accumulated sales to date of approx. 10,000 – 25,000 USD (Not necessarily profitable yet)

Have 2-3 people from the team who will participate in the program


Have regular access to stable internet to participate in mentoring sessions and cohort events
07 October – 21 November 2021: Open call for applications   
22 November – 12 December 2021: Selection of 25 semi-finalists and interviews
13 December – 19 December 2021: Announcement of 25 semi-finalists
21 January - 23 January 2022: Capacity building bootcamp for 25 semi-finalists
24 January 2022: Announcement of 10 selected finalists
24 January – 30 January 2022: Gap analysis calls with 10 finalists 
07 February - 03 July 2022: Mentorship, workshops, networking for 10 businesses 
07 July 2022: Demo Day
Please apply for the 2022 cohort: Sustainable Food Systems by the 21st of November 2021 .
If you are interested on becoming a mentor for this or the following cohort, please have a look at the Terms of Reference and the application form.
If you have any questions regarding the program or if you are interested in becoming a mentor or participant for the cohorts in 2022 and 2023 you can reach out to Anna Khudiiash via Anna.Khudiiash@yunuseh.com.

The 2021 Cohort: Solutions to Waste Management in East Africa
With the increasing urbanization, waste management has become a global issue – the overproduction of waste is causing negative impacts on our environment. Waste reduction, repurpose and recycling along the value chain need to be taken to the next level. Through the 2021 cohort of our incubation program, we focused on supporting and advancing innovative solutions for sustainable waste management.
Watch the Demo Day of our 2021 GrowUp cohort, presenting their social businesses and get inspired by the pioneers of circular economy.
April 2021, we hosted our virtual GrowUp Incubator Bootcamp with 25 pre-selected social businesses improving waste management in East Africa. 
During the bootcamp the teams received capacity building through interactive workshops, peer-to-peer feedback as well as exchange with well-established social business entrepreneurs in the waste sector. A pool of facilitators and speakers offered their valuable experience and insights to the social business entrepreneurs. In the end, all 25 teams pitched their social businesses and 10 teams were selected to be part of our 6-month GrowUp incubator program going forward.
More detailed information has been shared in our info session for the 2021 cohort which you can watch below: